Miguel Performs At School Talent Show, Students Go Wild
23 February 2016, 10:00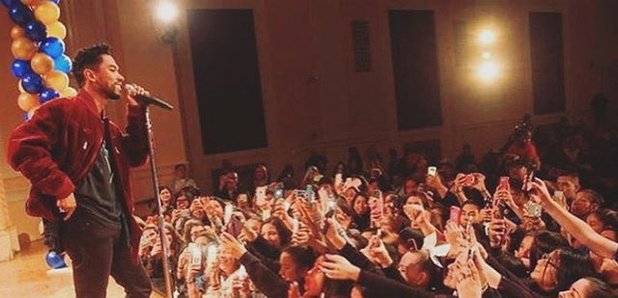 The singer gate-crashed a middle school talent show.
Miguel shocked students at his former middle school when he showed up and gave a surprise performance.
Students at Dana Middle School all rushed to the stage with phones-in-hand during their annual talent show, as the singer stepped up to perform.
"I always loved the smell of the auditorium and it was exactly how I remember it," he said on Instagram.
"Huge shout to all the students, parents, family friends and staff. Loved every moment."
Watch the amazing moment below:
Meanwhile, Miguel recently performed a special tribute to Michael Jackson at The Grammys and also recently released the video for the remix of his track 'Waves' with G.O.O.D Music's Travis Scott.