Miguel Responds To Resurfaced Allegations Of Sexual Assault
13 December 2017, 10:18 | Updated: 13 December 2017, 11:33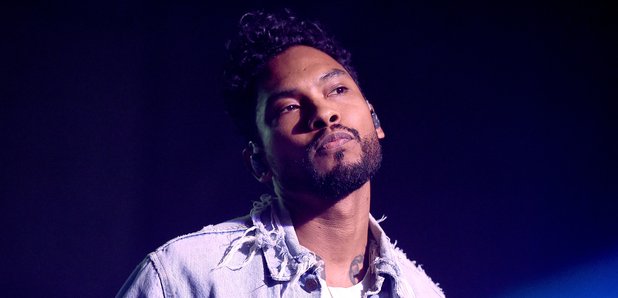 The 'Skywalker' singer was accused of sexual assault by a university student in March.
Miguel has responded to allegations of sexual assault after an accusation that was made earlier this year has resurfaced.
The 'Come Through & Chill' singer was accused of sexual assault by Xian Bass, a student at the University of Mexico, back in March.
Bass detailed her alleged experience in a lengthy Instagram post, and claimed that Miguel had "reached his hand down my shirt and [took] my breast out of my top" after asking for a selfie.
"There is nothing I did or said that warranted this disgusting display of entitlement rape culture and male privilege" she wrote.
Miguel told TMZ at the time that Bass's claims were "not even worth answering", adding: "I think we're just in a time where just... people are really looking for attention in the wrong ways".
However, Bass has since resurfaced the claims in an interview with Spin, and explained why she didn't initially want to file a police report on the incident.
"I didn't want to [file the report] because black lives matter," Bass said. "I [didn't] want to because I do not want to put another brown man in jail."
In response to Bass's recent comments, Miguel issued a statement via his publicist, describing the allegations as "not accurate" and "unfair".
"I felt I had already addressed how bizarre and twisted this accusation was when I was asked about it in March," the 'Pineapple Skies' singer said.
"Her story of what transpired is not accurate and the accusation is unfair and unwarranted."
Meanwhile, Miguel recently released his new album 'War & Leisure', which hosts collaborations with J. Cole and Travis Scott, to widespread acclaim.