Miguel Says He Makes Better Music Than Frank Ocean
7 July 2015, 10:25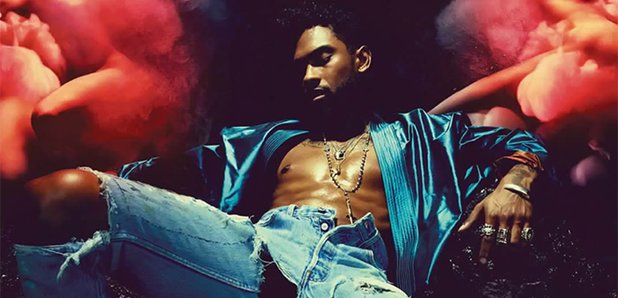 The 'Wildheart' singer deepened the rift between the two RnB stars.
Miguel has claimed that he makes better music than Frank Ocean in a new interview.
The 'Wildheart' singer told The Sunday Times in an interview that "To be completely honest — and no disrespect to anyone — I genuinely believe that I make better music, all the way around."
Asked about the pair's relationship, he admitted "I wouldn't say we were friends".
The 'Coffee' singer took to Twitter earlier today to clarify his remarks without mentioning Ocean by name. "There's room for all artists, " he wrote, "I guess what I'm saying is, there's no need to compare apples to oranges, there's something out there for everyone."
no need to compare apples to oranges pic.twitter.com/5c86sEfpc3

— Miguel (@Miguel) July 7, 2015
In an interview in 2012, the 'Coffee' singer told FADER that he was "once close" with Ocean but refused to elaborate on what caused the estrangement.