Did Meek Mill Just Throw Another Diss At Drake In This Hidden Verse?
25 July 2017, 10:16 | Updated: 25 July 2017, 10:20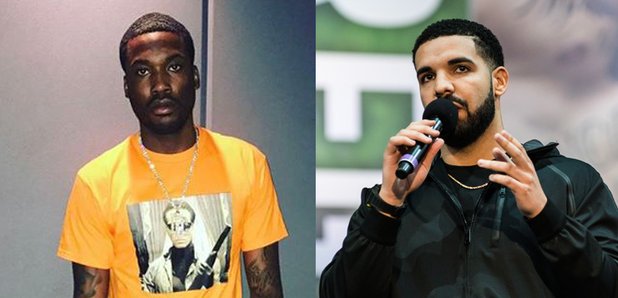 And the long-standing feud continues...
Meek Mill may have just thrown some major shots at Drake on his new album 'Wins And Losses'.
Fans may have noticed an initial nod to the long-standing beef between the pair on album track '1942 Flows'.
"I told n****s who wrote it, ain't taking back what I quoted," Meek can be heard spitting in a thinly veiled reference to the ghost-writing accusations he previously made about Drake.
However, following the release of the clean version of the same song, listeners couldn't help but notice further jabs made by Meek which are likely aimed at the Canadian rapper.
"Heard they say I talk about my Rollies too much," raps the Philly MC, referencing to OVO star's insults aimed at Meek's love of Rolexes on his 'More Life' track 'Lose You'.
Meek continues, "But them flows you be using sounding stolen too much", nodding to the claims surrounding Drizzy stealing rapper XXXTENTACION's flow.
"500 on my neck, they say I'm glowing too much/ Had to block that little bitch because she blowing me up/ You be doing too much, you only looking for attention," Meek spits on the new extended cut.
"Swagger jacking, jacking n****s' swag, that's extentious/ Came in the culture like a vulture, now you winning/ But this is just the beginning, Double M the emblem for real," he adds.
It's unconfirmed why Meek decided to leave the extended third verse off the original album cut.
Drake is yet to respond to the comments.