The Game And Meek Mill Trade Vicious Diss Tracks
19 September 2016, 10:20 | Updated: 19 September 2016, 11:40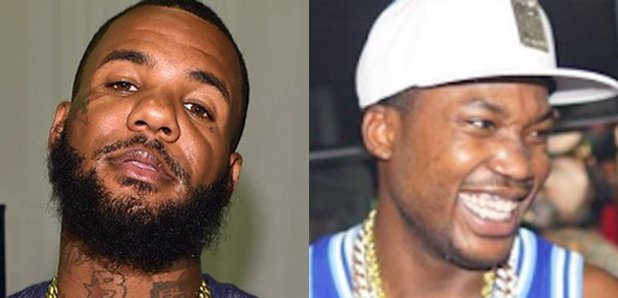 Meek is involved in a fresh rap feud.
The Game and Meek Mill have fired off diss tracks at each other over an incident involving singer Sean Kingston.
According to TMZ, Kingston was hit over the head with a bottle before his $300,000 chain was snatched in a LA nightclub in June.
The Game, who claims Meek Mill "snitched" on him, has unleashed a diss track called '92 Bars', calling out Meek Mill and even referencing Nicki Minaj.
"See, that sh*t you got with Drake was like a slow leak / Blood will be dripping like Niagara if I poke Meek / Nicki won't get no sleep," he raps.
Listen below:
Following a harsh war of words on Instagram, Meek Mill has released his comeback diss called 'OOOOOOUUUU REMIX' alongside Beanie Sigel, Omelly and Takbar.
"Durk checked you, Thug sonned you, Fif dropped you, Mac warned you /Strippers turned rappers look what we come to," raps Meek.
Listen below:
Meanwhile, fellow artists have already started taking sides in the rap battle.
Meek Mill's long-running rival Drake has posted a picture of The Game's new album artwork on Instagram.

While Nicki Minaj appears to have referenced Meek Mill's diss track on her Instagram, using the caption 'OOOUUU'.

The Game is set to release his new album '1992' on 7th October, while Meek Mill's long-awaited new mixtape 'Dreamchasers 4' is coming soon.