Did Meek Mill Just Take Back His Diamond Ring From Nicki Minaj?
20 January 2017, 10:26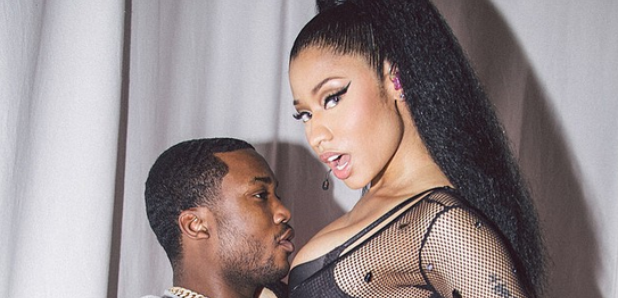 The Omeeka drama continues.
Meek Mill appears to have taken back the huge diamond ring he gifted Nicki Minaj when they were together.
A recent instagram post shared by the DC4 rapper appeared to show his tattooed hand laden with diamond jewellery, including a remarkably similar ring to the one he gave his ex-girlfriend.
Many eagle-eyed followers were quick to spot the similarity and began questioning whether the rapper had actually taken back the ring after the couple's recent split.
However, after the post circulated various online media outlets Meek attempted to set the record straight.
"Y'all gotta let me breathe a lil bit wit all these made up stories lol" the rapper commented on one particular post.
Nicki is yet to comment on the situation, and has remained relatively silent on the relationship matters since she announced the pair's split on Twitter at the start of the month.
The break-up has been far from amicable on Meek's part, however.
The rapper threw some serious shade Nicki's way after the split, before reports emerged that the break-up was a result of an explosive argument on holiday in Turks And Caicos last month.