You Need To Hear Meek Mill's Shots at Nicki Minaj In 'Wins And Losses'
21 July 2017, 11:45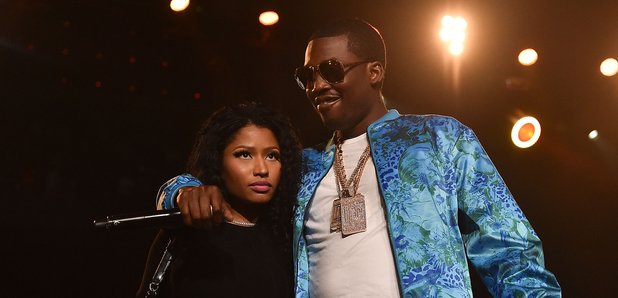 He's not holding back...
Meek Mill has dropped his new album 'Wins And Losses' and, as expected, he has a lot to say about his ex-girlfriend Nicki Minaj.
The Philadelphia native hints at the relationship breakdown during a number of tracks on the album, serving out diss after diss aimed at the female rapper.
During the song 'Never Lose', Meek fires some serious shots at Minaj, and other who have turned their backs on him during his career.
"I seen my dawgs turned their backs, it was slow / I seen that b**ch turn her back like a fraud / You turn your back, you can't come back no more,"
"Shown the real monster, just cuttin' them off / Just when they thought, they was laughing at me / I was just sittin' back laughin' at y'all."
In another album track, '1942 Flows', Meek fires more shots at his former girlfriend, spitting:
"N***as talking shots, can't stop me, they ain't real enough / Cut her off, act like she's dead and it's killing her."
He later adds, "Try to crucify me like I'm Jesus the way she cross me."
Throughout the rest of the album, Meek can be heard taking swipes at the 'No Frauds' star with references including "b***ch with a heavy heart" and a "pop b***ch on the block list."
Nicki is yet to respond to the new material.
Earlier in the week, Meek claimed during an interview that the conversation Remy Ma referenced in her explosive diss track 'ShETHER' never actually occurred.
"I ain't never told that to Remy," Meek revealed after Remy claimed that the pair had discussed Minaj's rumoured surgery.
Meek Mill says Remy Ma lied in Shether about Nicki Minaj.. he never had the conversation with Remy. pic.twitter.com/rUVOB85cr5

— Nicki Minaj Reports (@NickiMReports) July 20, 2017
'Wins And Losses' is available right now to purchase, stream and download.