Meek Mill Responds After Ex-Girlfriend Nicki Minaj Threatens To Expose His "Secrets"
8 January 2019, 15:05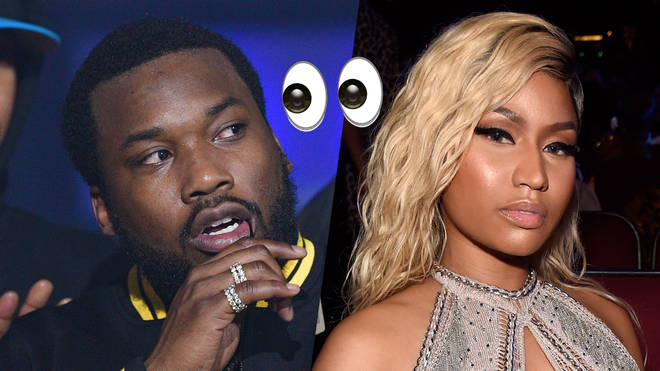 The 'Queen' rapstress told fans at one of her shows that she "could tell secrets" about her ex-boyfriend Meek Mill, who later took to Twitter to subliminally swipe at the star.
Meek Mill and Nicki Minaj broke off their relationship almost exactly two years ago, but the ex-couple still appear to be a loggerheads.
During a recent show in Australia, the 'Queen' rapstress was performing her hit 'Barbie Dreams,' which contains a reference to her famous ex-boyfriend.
"Meek still be in my DMs, I be having to duck him," she spat before pausing the track. She then said to the crowd, "I mean, I could tell you secrets but I won't, 'cause being a bitter b*tch is what I don't."
And it wasn't long before Meek seemingly fired back at the Queens native for her apparent jab. "Why you be sooo mad at me and not the people that came right at ya neck!" he tweeted. "I'm cool I'm doing good lol something is wrong here."
"Leave me alone you know I get a lil too out of control with the truth!" he added. It's worth noting that Meek never directly addressed Minaj in the tweets, although they do time up with her performance.
He added, "Keep it classy." Nicki is yet to respond to Meek's tweets.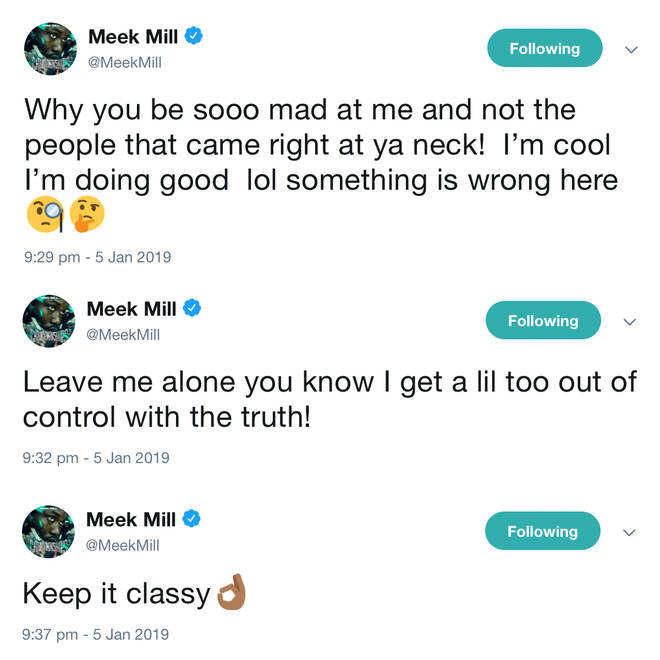 The 'Championships' rapper recently claimed he is "in love" with his new girlfriend. While her identity is yet to be confirmed, reports have suggested her name is Janice.
Meanwhile, Nicki is said to already be considering "marriage and babies" with her new boyfriend Kenneth 'Zoo' Petty, a former sex convict and one of Nicki's first loves.