Meek Mill Finally Reveals The Real Reason Behind His Drake Feud
2 November 2016, 15:21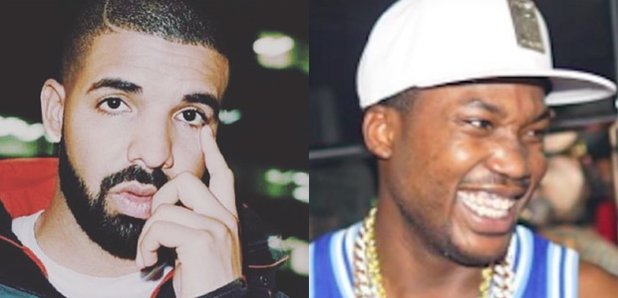 And it's not just Nicki Minaj.
Meek Mill has finally opened up about his long-running feud with Drake.
The Philly rapper, who recently released his new album 'DC4', has revealed his beef with Drizzy started long before his infamous rant about ghost-writers on Twitter.
Speaking on a US podcast called 'Tax Season', Meek explained that Drake made him look like "a fraud" at a show in Philadelphia.
"I had a show in Philly and [Drake] was suppose to come to my show," said Meek.
"They say [Drake] ain't know about it. This an arena with 30,000 people and you say you ain't know about it? I had it set up for four months.
"The day of, nobody comes through or calls me. So I'm backstage looking like a fraud to everyone I told because they're on the bill but I didn't announce their names.
"So the people in the back and niggas in the street know [Drake] was suppose to come. The way n*ggas was handling me was just different. No regard."
Meek also added that Drake was probably acting this way because he was jealous of his relationship with Nicki Minaj.
"[Big Meech] called me from jail and said, 'A lot of n*ggas hating because you're with [Nicki Minaj]. I'm in jail and I can see that."
Listen to the full interview below: