Meek Mill Shoots His Shot At Kourtney Kardashian On Instagram
26 February 2019, 12:54 | Updated: 26 February 2019, 13:14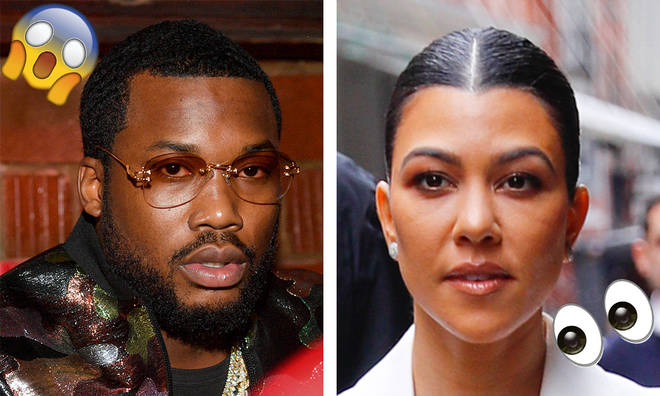 Meek Mill has never been afraid to express his admiration for his gorgeous crushes on Instagram comments, but he shocked fans with this one...
Meek Mill is known for being an "open" artist who has been expressing how he feels on many political matters such as Gun Reform and the Criminal Justice System in the U.S.
The Philly rapper doesn't hold back in that sense, and certainly doesn't hold back when he finds a woman attractive.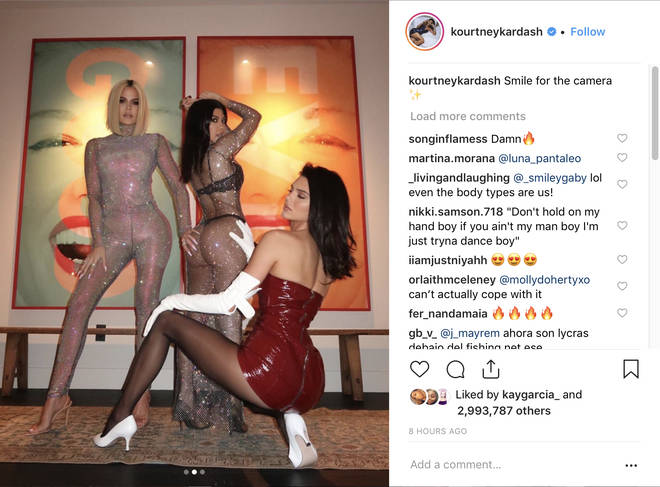 On Monday night, Kourtney shared a couple of pics on IG of her, Khloe, & Kendall posing for the camera. Kourtney is seen in a shiny, see-through body dress, while Khloe similarly wears a see through sparkly jumpsuit.
The second photo shows Kourtney with her back to us, showing off her voluptuous curves with Khloe & Kendall's hands on her bottom.
This caught Meek Mill's attention and he liked what he saw. The Philly rapper then left a comment underneath the photo saying:
"Ass Phat in the second pic 😬🤷🏾‍♂️"

Who knows whether this was Meek's attempt to shoot his shot or whether he was just commenting on what he likes. Either way, it's a bold move and Meek is direct with how he feels.
Kourtney has recently been rumored to date fashion icon Luka Sabbat & even David Duron, both of which have been put to rest. The Keeping Up With The Kardashian's star ran into her ex Younes Bendjima, last week at a local coffee shop in LA, but sources insist she's still single single.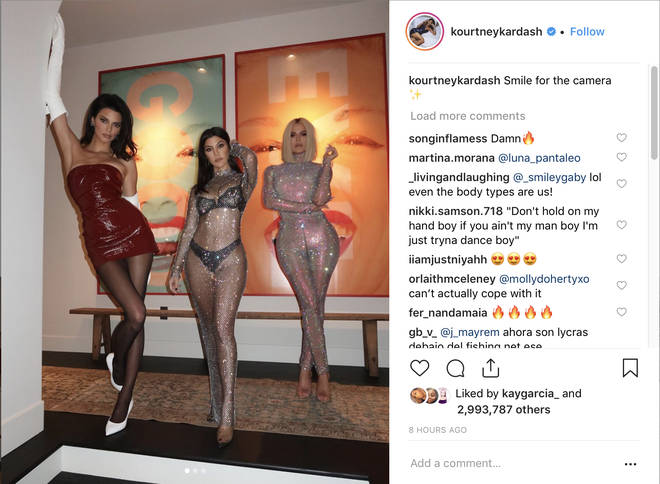 Meek Mill expresses when he sees what he likes in pictures of his celebrity crushes and has previously been active in Instagram comments.
The Championships star commented on Rihanna's instagram with the rapper commenting "Robin Thicke👏🏾" underneath Rihanna's daring lingerie photo. He played on Rihanna's birth name Robyn and while mentioning that she is attractively "thick".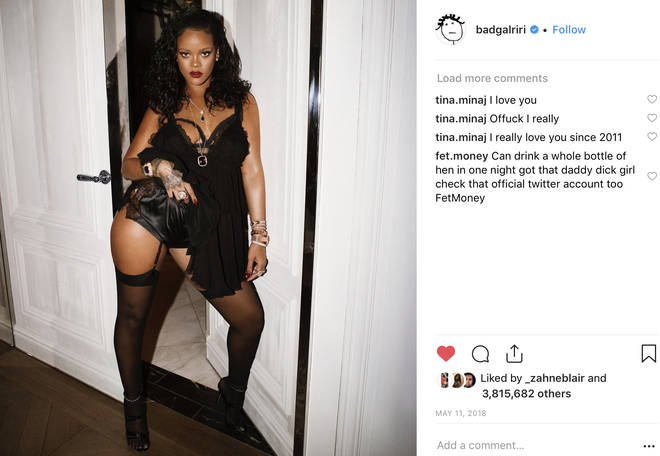 It's safe to say Meek is open and direct about who he fancies on the gram. He isn't afraid to show it to the world either, knowing that blogs will pick up on it. He is bold and brave with his approach and will continue to shoot his shot or comment what he feels.