Meek Mill Finally Responds To Drake's 'Back To Back', Questions 'Hotline Bling'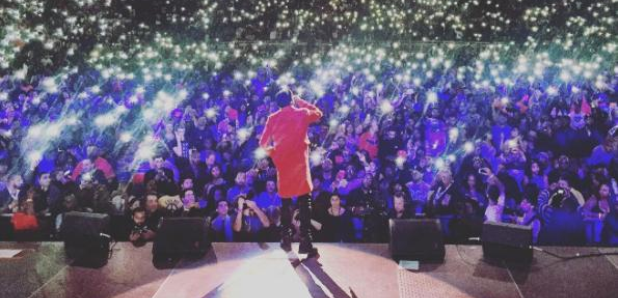 Meek has reignited his feud with Drake.
After a three-month wait, Meek Mill has finally responded to one of Drake's most quotable lyrics from his 'Back To Back' diss track.
While on stage at a concert in his hometown Philadelphia, the rapper had a few words to say about Drake's question, "Is that a world tour or your girl's tour?"
"That's my motherf***ing girl tour, n***a," Meek yelled. "That's how we living. I don't understand this what's going on now, I can't understand him.
"Was that a joke? Nah, I got the hottest chick in the game, n***a. That's my girl."
Last night at @Power99Philly's #PowerhousePhilly concert, @MeekMill addressed @Drake's "Your girl's tour" line... pic.twitter.com/MsS3flRKz6

— Ralph B. (@RMB_215) October 24, 2015
While on the subject of Drizzy, he took a shot at his epic video for 'Hotline Bling'.
Meek admitted to the crowd that he wasn't a big dancer but said Drake has "two left feet", before adding: "I wish I knew how to dance and do that s**t. Y'all ain't gon' have me looking like Drake on this motherf***ing stage".
Meek Mill clowns Drake dancing in Hotline Bling ... "You won't have me looking like Drake.. I'm a Gangsta" pic.twitter.com/YxuJpAboLE

— DJ Akademiks (@IamAkademiks) October 24, 2015
Meanwhile, Meek made headlines recently for his angry reaction to comments that his MMG label mate Wale made about his feud with Drake.
Meek was angry that Wale said that he had "brought a pen to a gunfight" in his feud Drake and wrote a lengthy caption on Instagram venting his anger.