Meek Mill Says He Wants To Fight Drake For $5M, Invites Nicki Minaj – WATCH
13 January 2017, 10:13 | Updated: 13 January 2017, 10:17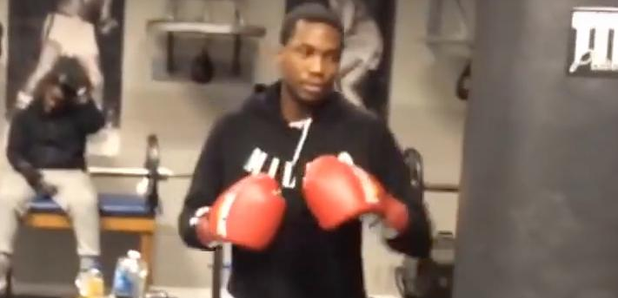 Meek vs Drake?
Meek Mill claims that he wants to fight his long-running rival Drake for an astonishing $5,000,000.
The rapper, who made the surprising statement on Instagram Live, even said he wants Nicki Minaj to be the official ring girl for the boxing match.
"I'd beat Drizzy the f*ck up for $5 mill, of course I would." he said.
"We gonna let Nicki [Minaj] be the ring girl. Y'all would come to see that fight, wouldn't y'all? Y'all'd spend $100 a ticket for that."
Watch the video below:

Meek was mocked on social media for his fighting skills after a video emerged of him in the boxing ring last year.

Interestingly, some fans thought that Meek had squashed his beef with Drizzy after he was spotted enjoying himself to the soundtrack of 'One Dance'.
Drake also officially 'retired' his Meek Mill diss track 'Back To Back'.
However their feud still appears to be very much alive.
Meanwhile, Nicki Minaj announced that she had broken up with Meek Mill last week, with reports suggesting they split over an argument while on holiday in Turks and Caicos.