Meek Mill Wasn't Happy When Someone Brought A Drake Sign To His Brooklyn Show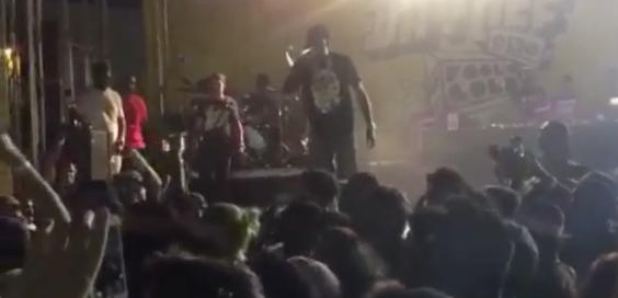 Meek wasn't impressed.
It has been two months since Drake and Meek Mill traded diss tracks however it appears that Meek still can't escape trolling from Drake fans.
During his show at Fool's Day Off in Brooklyn, Meek Mill stopped his performance when he saw a fan in the audience holding a Drake sign.
He then shouted at the fan and reportedly sent one of his entourage into the audience to put pressure on him.
(Warning: This clip contains strong language that some people may find offensive.)


Although it may have been light-hearted, it's not surprising that Meek Mill is still sensitive about the situation after Drake humiliated him with a powerpoint of memes while performing his 'Back To Back' diss track at OVO Fest.
"Don't come in here disrespecting Meek Mill. Don't act like this the Internet. You standing next to a shooter now." #FGDAYOFF

— I'm Gary (@noyokono) September 8, 2015