Meek Mill Denies Beating Up Drake's Alleged Ghostwriter
28 March 2016, 13:31 | Updated: 28 March 2016, 14:07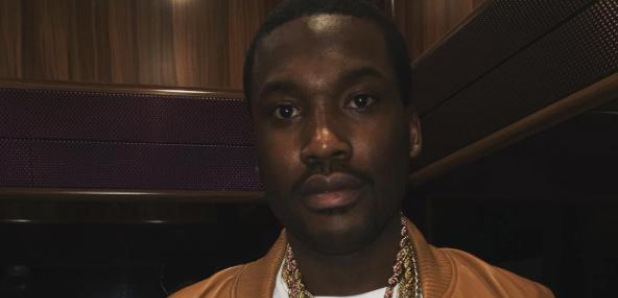 The rapper was reportedly unhappy that Quentin Miller denied being Drizzy's ghostwriter.
Meek Mill has denied beating up Drake's alleged ghostwriter Quentin Miller, after claims the Philly MC and his crew jumped him at a Nike store in Hollywood.
Sources close to Meek have told TMZ that Miller's story is false and there is no security footage of the incident.
The MMG rapper also reportedly feels that Drake may have masterminded the move to attack him while he currently serves a house arrest.

In a recent interview, Miller claims he was ambushed by Meek Mill and his team while out shopping and even "shed blood in the Nike store" in Beverley Hills.
"I was walking to the Nike store and he approached me," Miller explained.
"This was really my first time talking with Meek and basically he told me that he didn't appreciate the letter that I dropped and it made him seem like he was a liar and whatnot.
"And then they f***ing stole off on me in the Nike store and ran."
Meek Mill has been on house arrest since the start of March, with a judge set to revaluate the case in approximately 60 days.
Its not currently clear if this incident will affect the ruling.