Meek Mill Denied Bail As Judge Labels Him "A Danger To The Community"
5 December 2017, 11:25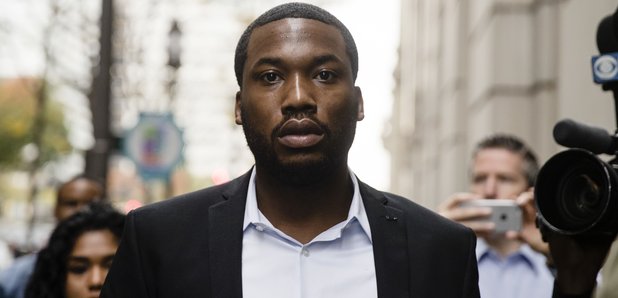 The rapper was sentenced to a two to four year prison term last month.
A Philadelphia judge has denied Meek Mill's bid for bail from prison, branding him "a danger to the community."
In a decision made public yesterday (Monday 4th Dec.), Judge Genece Brinkley denied a motion which would allow the rapper to be bailed from a Pennsylvania correctional facility.
Meek was sentenced to a two to four year prison term last month for violating the terms of his probation on a 2009 drugs and weapons case.
Brinkley also that the 'Wins & Losses' rapper, real name Robert Williams, was a "danger to himself due to his continuous drug use."
According to his lawyer, Meek plans to appeal both the bail and the "wrongful" sentence, citing a "pattern of unfair treatment".
"We are very disappointed with Judge Brinkley's decision to deny Mr. Williams bail, which continues her long pattern of unfair treatment of him," lawyer Joe Tacopina said.
"As stated on multiple occasions, he has never missed a previous court date in this case and poses absolutely no threat to the community, which makes him an ideal candidate for bail – a conclusion the Commonwealth did not oppose."
Public outcry following Meek's initial imprisonment resulted in protests, rallies and billboards as well as public responses from the world of Hip-Hop.
Jay Z addressed the situation during an on-stage rant, while Meek's long-time rival Drake surprised fans by saying "free Meek Mill" during one of his shows.
Meanwhile, Meek's ex-girlfriend Nicki Minaj has been dragged into the drama after previously being present in the courtroom with Meek.