Meek Mill Deletes His Instagram Account With No Warning
19 October 2016, 11:00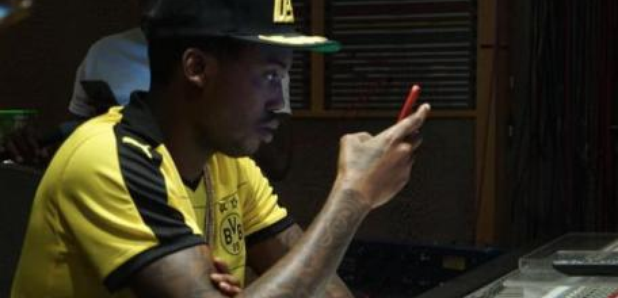 Meek has disappeared from the 'Gram.
Following months of drama on social media, Meek Mill has deleted his Instagram account.
The Philly rapper, who withdrew from tweeting after Drake famously labelled him "twitter fingers", appears to have had enough with Instagram too.

Although Meek has offered no explanation for his decision, Instagram may have become too negative for him, following his high-profile feuds with Drake, 50 Cent, The Game and more.
Interestingly, Meek is also finishing his long-awaited new project DC4, which was originally set to drop last month.
The rapper had been posting a number of snippets from the project on Instagram before his page mysteriously disappeared.
However his fans are now confused.
Meek Mill deleted his instagram and I have suddenly lost all motivation in life

— Dimitri (@dimitrisamuel) October 18, 2016
They ran Meek Mill off Twitter and Instagram

— Broke Homie Cliff (@CliffBreazzy) October 19, 2016
Meek Mill got tired of yall and deactivated his Instagram

— rome (@dopeitsrome_) October 18, 2016
Meek Mill shut down Instagram? Where you going now playboy? Myspace, Black Planet, Migente? lol. Twitter fingers turn to quitter fingers...

— BrickCityInk (@BrickCityInk) October 18, 2016
So Nicki Minaj deleted Meek Mill's Instagram account. Homeboy is a walking L.

— The Eagle (@AOT2) October 18, 2016
Where is Meek Mill?!