Meek Mill Found Guilty Of Parole Violations, Facing Prison Time
18 December 2015, 11:29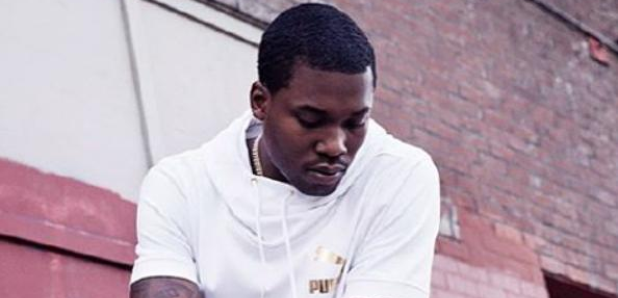 Meek is currently "fighting for his life".
Update
Meek Mill has been found guilty of violating his probation and is facing time in prison.
The rapper took the stand at his ongoing probation violation case and pleaded to Judge Brinkley that he has changed his ways.
"I'm not a gangsta. I'm not a criminal," he reportedly told the court. "I have my queen, Nicki now. I'm trying to do better and feel like I can be the best rapper alive."
He also mentioned how difficult it was to not be able to visit his mother in New Jersey after she had surgery, as all of his travel outside of Pennsylvania had to be approved.
However the judge found Meek guilty of a "technical violation" of his probation, setting a 5th Feb date for his sentencing and ruling.
The rapper has also been banned from leaving a five-county area around Philadelphia or performing at any event in or outside Philly.
Chris Brown, who has run-ins with the law in the past, has shared his support.
wish the judge could see the influence meek mill can have out of jail more than in it.Y'all wanna lock him up but what about FREDDIE GRAY?

— Chris Brown (@chrisbrown) December 17, 2015
The system is set on bullshit. The DAs and JUDGES get just as high as the next man and fuck people's lives up!

— Chris Brown (@chrisbrown) December 17, 2015
I ain't on probation so I can tell y'all kiss my ass!

— Chris Brown (@chrisbrown) December 17, 2015
U think the people are gonna keep sitting around and letting this bullshit ride?Y'all wanna take guns away so y'all can inforce martial law.

— Chris Brown (@chrisbrown) December 17, 2015
Yeah, I said it!

— Chris Brown (@chrisbrown) December 17, 2015
11/12/15
Meek Mill may be headed back to prison, after the rapper posted an emotional plea on Instagram.
The MMG rapper spent six months in prison last year for a probation violation.
"Prayers go up, blessings go down," he captioned the lengthy Instagram post.
I'm actually fighting for my life and freedom," he continued.
"Something I've been going thru from a case I caught at 19 years old and been on probation since… I am 28 now … It's funny to see people on the internet laughing and joking about me and my family going thru these things, it's just shows me where the world is at nowadays!"
"But if you are for me prayers up and wish me the best! Thank you to everybody that ever supported and I will continue to b great! If this is my last post know I will continue to remain strong and grow to b a better man and set a example for every minority with a dream that anything is possible!
"Trials and tribulations and chances makes chances & never lose faith! No matter how things go. PRAYERS UP!!"
The case in ongoing.
Meek and Nicki Minaj were recently spotted attending a court hearing.

Meanwhile, the couple recently sparked engagement rumours after Meek gave Nicki a large diamond ring.
However Minaj later denied their engagement.