Lil Wayne Dismisses Black Lives Matter Movement: "My Life Matter"
2 November 2016, 10:07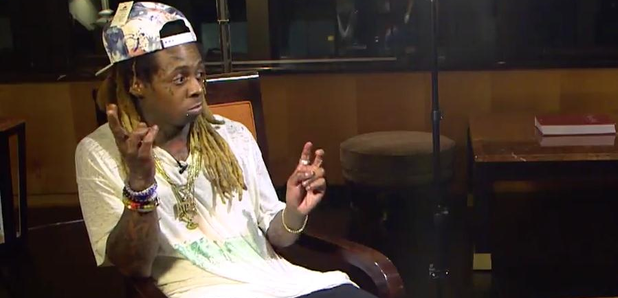 Weezy is under fire.
Lil Wayne has sparked outrage on social media after he claimed that he doesn't understand the Black Lives Matter movement in a new interview.
When asked about the topic by a host on ABC show Nightline, the rapper appeared very confused.
"What is it? What do you mean?" he asked.
He then said he was "a young, black, rich mother*cker," so he wasn't connected to the movement, adding: "my life matter".
Watch below:
Lil Wayne says he doesn't feel connected to Black Lives Matter movement. Watch tonight on Nightline at 12:35am ET. pic.twitter.com/28eBGfpSja

— Nightline (@Nightline) November 2, 2016
In the full segment that aired on ABC, Lil Wayne reportedly moves his mic and storms out of the interview, saying: "I ain't no f*ckin' politician."
Fans on Twitter have since slammed Lil Wayne for his opinions:
Lil Wayne should just not talk anymore, it's embarrassing

— Burn it Down. (@kim_tastiic) November 2, 2016
I don't know who paid lil wayne to say that "theres no such thing as racism", this man has 3-5 songs about how America is very racist lol

— IAN (@ianjtheboy) November 2, 2016
I saw the Lil Wayne interview. I have no judgment, just sadness. The brother has problems. I can't even explain it. Drugs & fame.

— Shaun King (@ShaunKing) November 2, 2016
And I can't with Lil Wayne's dismissive and confused comments about BLM. He sounds ridiculous and uninformed. Yes I expected more from him.

— Touré (@Toure) November 2, 2016
Lil Wayne took so many drugs, he forgot about his own tracks where he talks about how unjustly black people are treated in America.

— Pamela Lillian Isley (@KalenaShari) November 2, 2016
idk what's more disappointing:
a) Lil Wayne's attitude towards Black Lives Matter
b) Nightline asking Lil Wayne of all people about BLM

— brion michaeL (@whoisbrionrock) November 2, 2016
Tbf I dunno why people look to Rappers like Lil Wayne as leaders in our community.

He's just a famous drug addict to me.

— The Law of Kuriboh (@chidzhazenberry) November 2, 2016
The interview reflects recent comments from Weezy on Black Lives Matter, where he told TV show Undisputed: "there's no such thing as racism".
Watch below:
"My crowd has always been everybody." -- @LilTunechi #WeezyOnUndisputed pic.twitter.com/dCcpQuqNTF

— UNDISPUTED (@undisputed) September 13, 2016