Lil Wayne Thanks Fans For Their Prayers Following Multiple Seizures
15 June 2016, 10:24 | Updated: 15 June 2016, 10:26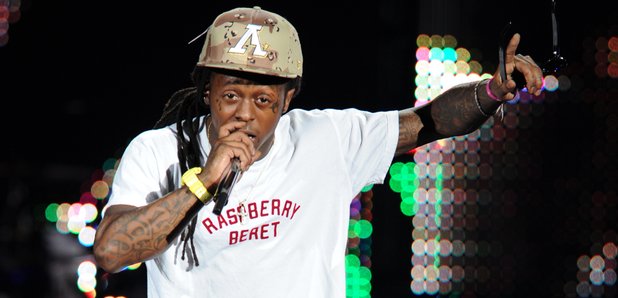 Weezy is in recovery.
Update
Lil Wayne has thanked fans for their prayers as he continues to recover from his multiple seizures that forced a plane to emergency land.
The rapper, who is reportedly in good spirits, commented on the situation for the first time via Twitter.
thanx for all the prayers!! I love y'all

— Lil Wayne WEEZY F (@LilTunechi) June 14, 2016
According to TMZ, Weezy was spotted drinking "massive amounts" of drug-filled concoction 'lean', hours before his flight.
14th June
Lil Wayne's private jet was forced to make an emergency landing in Nebraska after the rapper reportedly suffered a seizure on-board.
According to TMZ, Weezy blacked out on the plane and was under care of paramedics at 1.30pm Pacific Time.
However reports claim that he refused medical treatment and suffered another seizure after the plane had taken off again.
Wayne lost consciousness and was then transported to a local hospital by ambulance.
The Young Money boss experienced a similar health scare in 2012, when his private jet was forced to make emergency landings on two consecutive days.
The rapper also nearly died from a near-fatal seizure in 2013.
Speaking about his health back in 2013, he said: "The bad news is I'm an epileptic.
"I'm prone to seizures. This isn't my first, second, third, fourth, fifth, sixth, seventh seizure.
"I've had a bunch of seizures, ya'll just never hear about them. But this time it got real bad 'cause I had three of them in a row and on the third one, my heart rate went down to like 30 percent. Basically, I could've died, so that is why it was so serious."
Meanwhile, Lil Wayne is still currently in a fierce legal battle with Cash Money boss Birdman.
Weezy reportedly claims that Birdman owes him $51m.