Lil Wayne Apologises For Outrageous 'Black Lives Matter' Comments
3 November 2016, 11:41 | Updated: 3 November 2016, 11:53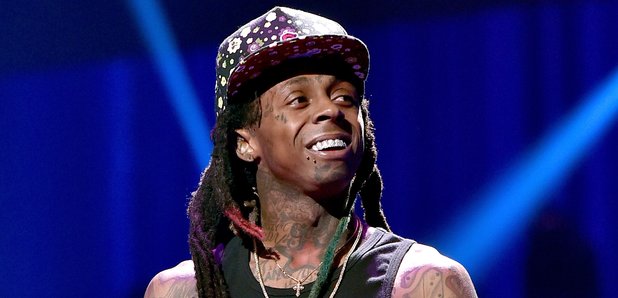 Rapper pushes blame onto news reporter.
Lil Wayne has apologised for his controversial comments on the 'Black Lives Matter' movement, which he made during an interview this week.
The rapper previously dismissed the movement, claiming that it has 'nothing to do' with him and that he doesn't feel 'connected to a damn thing'.
Watch the interview here:
Lil Wayne says he doesn't feel connected to Black Lives Matter movement. Watch tonight on Nightline at 12:35am ET. pic.twitter.com/28eBGfpSja

— Nightline (@Nightline) November 2, 2016
Public outcry ensued, with users on social media taking a strong stand against Weezy's shocking comments.
Lil Wayne's interview was a joke, imagine if other topics were treated like racism 'Peadophiles? No one touched me as a kid so who cares'

— Lippy Lickshot (@DonDadaLipz) November 2, 2016
I'm disgusted by Lil Wayne's perspective on the issue but more disgusted by how he was speaking to the young lady interviewing him. #TTLO

— Rico Love (@IamRicoLove) November 2, 2016
Lil Wayne's attitude is so sad. Step out of your bubble and use your platform to do good.

— vicky grout (@vickygrout) November 2, 2016
And I can't with Lil Wayne's dismissive and confused comments about BLM. He sounds ridiculous and uninformed. Yes I expected more from him.

— Touré (@Toure) November 2, 2016
However, Wayne went on to defend himself yesterday, claiming that the reporter riled him up afterr her previous questions surrounding his daughter, according to TMZ.
'When the reporter began asking me questions about my daughter being labeled a bitch and a hoe, I got agitated,' he said.
'From there, there was no thought put into her questions and my responses.'
Wayne told the site, 'Apologies to anyone who was offended.'
The questions Wayne was referring to enquired as to how Wayne would react to someone calling his daughter a 'ho'.
'By a certain person, if they're coming directly at her, yeah,' Lil Wayne said. 'If they're calling her a b---- or a ho, I have a huge problem with that.'
'Yeah, but I've never called a certain female that name unless I got a real big problem with her.'
Shortly after the interview went viral, Wayne posted this cryptic tweet, possibly hinting at his controversial views.
Is intelligence always misunderstood?

— Lil Wayne WEEZY F (@LilTunechi) November 2, 2016
Wayne is currently busy promoting his upcoming biography, Gone 'Til November: A Journal of Rikers Island.
The book will cover the rapper's eight-month stint in New York's Rikers Island prison in 2010, following a weapons conviction.