Krept & Konan Exclusive: "We're Gonna Feed The Streets With A New Mixtape"
10 July 2016, 15:41 | Updated: 10 July 2016, 15:47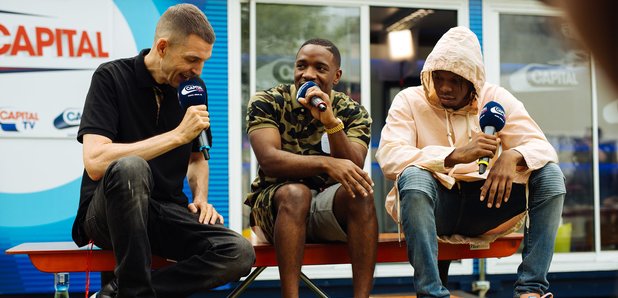 The rap duo caught up with Westwood backstage at Wireless.
Krept & Konan have revealed that they will "feed the streets" with a new mixtape, before dropping a new album.
The UK rap duo, who brought out Rita Ora during their Wireless set, spoke to Westwood about all the new music they have planned.
"We're gonna do something for the streets," said Konan.
"We gave them some freestyles earlier in the year, 'Last Night In LA' and 'Last Night In Lagos, so we're gonna come back and feed [the fans] – they're hungry," he added.
Watch below:
The new mixtape, which doesn't have a name yet, is set to drop "before the end of summer".
They also revealed they plan to drop their second album next year.
Krept and Konan performed on Saturday at Wireless Festival. Check out all the highlights from day two of Wireless here.