Krept & Konan Announce Release Of '7 Days' And '7 Nights' Mixtapes
25 September 2017, 12:59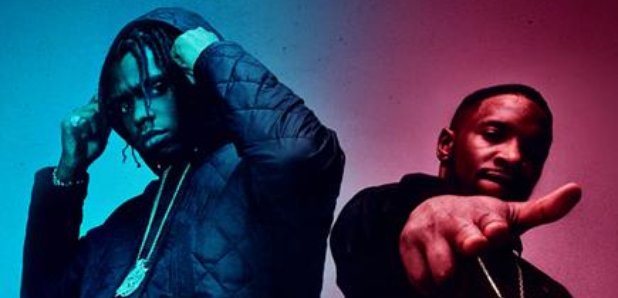 The new material features guest appearances from Stormzy, J Hus, Skepta, Tory Lanez and more.
Krept & Konan have announced the release of their new mixtapes '7 Days' and '7 Nights'.
Available for pre-order now, the London rap duo's new material will reflect the two sides of Krept & Konan's signature sound.
'7 Days' features harder edged, gritter club tracks and includes appearances from Stormzy, Skepta, J Hus, Abra Cadabra and more.
In contrast, '7 Nights' is set to showcase a smoother R&B sound, full of sultry jams and guest spots from Jhené Aiko, Tory Lanez and Hudson East.
"We knew we wanted to create something special that served our fans who discovered us from Tsunami to Redrumto Young Kingz to The Long Way Home," say Krept & Konan.
"We wanted to make music that covered the full spectrum of our sound."
"We knew we wanted the bangers and the jams, and we ended up with enough tracks that we could put out two mixtapes with different vibes." they add.
Since the release of their critically acclaimed debut album 'The Long Way Home', Krept & Konan have embarked on numerous sold out tours and performed at festivals including, most recently, V Festival 2017.
'7 Days' and '7 Nights' will be available to stream and download across multiple platforms on 20th October.