Kid Ink Feat. Machine Gun Kelly And Elle Varner - 'No Miracles' (Official Video)
8 January 2014, 11:43 | Updated: 8 January 2014, 11:45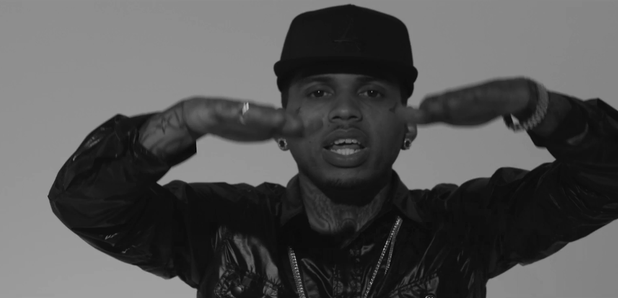 Watch the new video from Kid Ink's debut album 'My Own Lane'.
To mark the release of his debut album 'My Own Lane,' Kid Ink has dropped the official video for his new single 'No Miracles' featuring Machine Gun Kelly and Elle Varner.
At four-minutes long, the all black and white video shows Kid Ink hitting the studio with his labelmates.
The track was first made public alongside Tyga collaboration 'Iz You Down' last December, when fans could unlock both singles through pre-ordering 'My Own Lane'.
The upcoming L.A rapper recently told Rolling Stone Magazine: 'No Miracles' is a lifestyle me and my team live by".
He spoke of his beginnings in the career, and the journey he had to take; "We didn't skip any steps to get to this point. Our movement wasn't like a shooting star exploding to the top quickly. It's all about hard work, sacrifice and determination. Over here, we stopped crossing our fingers to wait on a miracle to happen in order to succeed."
Recently Kid Ink premiered another track from the album, 'Murda,' featuring Pusha T. Hear it on Capital Xtra now.