Kid Ink Reveals Tracklisting For New Album 'My Own Lane'
13 December 2013, 09:00 | Updated: 13 December 2013, 11:50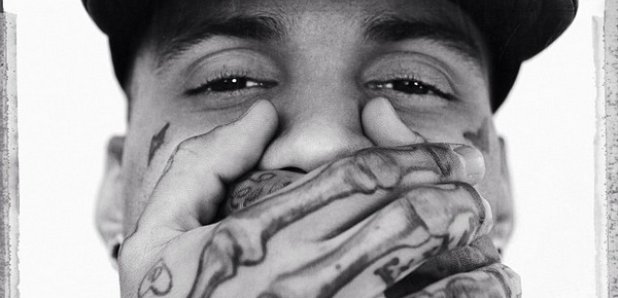 Expect more Chris Brown, plus appearances from Tyga and Pusha T.
Kid Ink's catchy collaboration with Chris Brown on 'Show Me' has got people talking as of late, most commonly about the release of his forthcoming debut major label album 'My Own Lane'.
Due January 7th 2014, the artist – real name Brian Todd Collins – has hooked up with the likes of Tyga, Pusha T, August Alsina, Maejor Ali and Elle Varner & MGK for his debut major label album. And if that wasn't enough, there's also a second appearance from Breezy on the track titled 'Main Chick'.
It's also been revealed that a deluxe edition of the same album will be released, with the added bonus of Meek Mill and Wale on one track and A$AP Ferg on another.
Kid Ink paid Max a visit in the Capital XTRA studio last month and treated XTRA listeners to a unique freestyle about the many tattoos all over his body before giving some insight into what it's like working with Chris Brown.
Find the full track listing for 'My Own Lane' below:
1. "Hello World"
2. "The Movement"
3. "Show Me" feat. Chris Brown
4. "Iz U Down" feat. Tyga
5. "We Just Came to Party" feat. August Alsina
6. "Main Chick" feat. Chris Brown
7. "No Option"
8. "Murda" feat. Pusha T
9. "Rollin'"
10. "Tattoo Of My Name"
11. "No Miracles" feat. Elle Varner & MGK
12. "I Don't Care" feat. Maejor Ali
13. "More Than A King"
Deluxe Edition
14. "Star Player"
15. "My System"
16. "Bad Ass" feat. Meek Mill & Wale
17. "Bossin' Up" feat. A$AP Ferg