Kid Ink Reveals Why He Passed On Featuring On Kanye West's 'Mercy'
10 April 2014, 13:21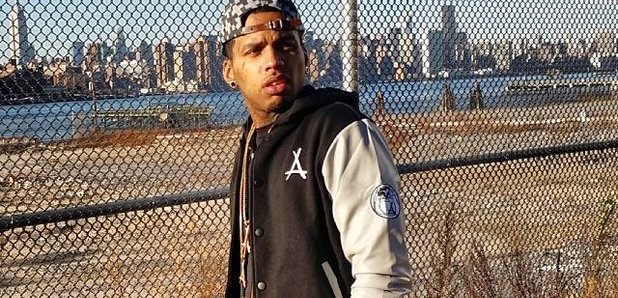 The reason is quite unexpected.
New rapper on the block Kid Ink is already turning heads all over the place. He's hooked up with Chris Brown on popular song 'Show Me,' and was enlisted for the official remix to Sevyn Streeter's 'nEXT.'
But now the 'My Own Lane' rapper has revealed the biggest track he has ever passed up on is Kanye West's 'Mercy.' Asked to feature on the song's chorus, Kid Ink said in a recent interview that he decided not to get involved with the track because it didn't fit with his lifestyle at the time.
"I didn't have a Murcielago, so it didn't really make sense," he told San Francisco radio station KMEL. "I didn't have a Lambo, so I can't really rap about this 'cause the hook was on there. I could've probably forced some ideas if I thought about it a little harder. I didn't have any Lambos, so I just felt like I was faking it, rapping about being in a Lambo."
The lyrics to the song, which appears on Kanye's 2012 'Cruel Summer' album, say: "Lamborghini Mercy / Your chick, she so thirsty / I'm in that two-seat Lambo with your girl, she tryin' to jerk me."
The revelation comes just a week after Jay Z rapped on new song that too many rappers are rapping about things they don't actually have.
"Silly me, rappin' 'bout s**t that I really bought — while these rappers rap about guns that they ain't shot — and a bunch of other silly s**t that they ain't got."