Kid Ink & Fiancée Asiah Azante Welcome Baby Girl
11 February 2016, 11:01 | Updated: 11 February 2016, 13:22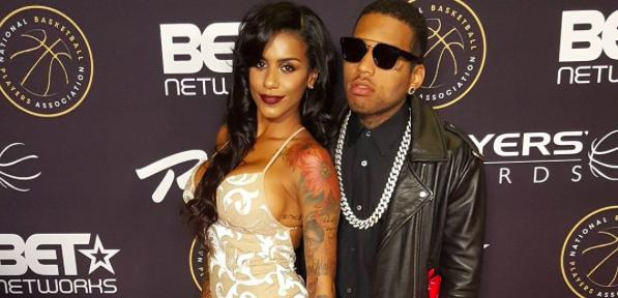 Congrats to Kid Ink and Fiance Asiah Azante.
Kid Ink is celebrating the birth of his new baby daughter with finance Asiah Azante.
The couple announced the birth of their first child Aislin Parvaneh Collins on Instagram, saying she was a "true blessing."
Asiah revealed she had a natural birth in the privacy of the couples home, writing, "By far the most beautiful rewarding and life changing experience of my life!"
Kid Ink also posted two of the many many pics he's taken of the his new baby girl, nicknamed "Ace".
The couple got engaged last summer and have known each other for over 10 years. However Kid Ink revealed that he was waiting on the right time to take the next step.
"I feel like it's not just getting married and getting a ring," he told Hot 97 at the time.
"I feel like it's a lifestyle you have to live when you become engaged and become married."
Congrats to them both!