Kendrick Lamar Drops Artistic Short Film For 'U' & 'For Sale?'
31 December 2015, 15:32 | Updated: 31 December 2015, 16:14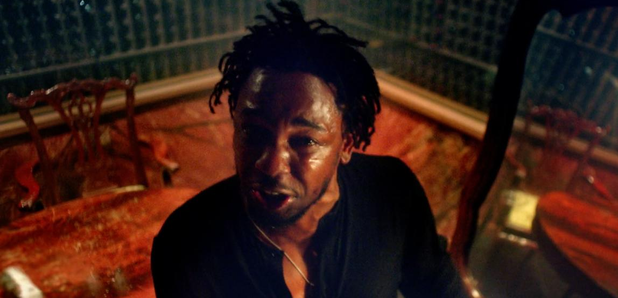 K. Dot gets spiritual in his latest video.
Kendrick Lamar has released the visuals for 'U' and 'For Sale?' taken from his Grammy-nominated album 'To Pimp A Butterfly'.
In the 7-min artistic video entitled 'God Is Gangsta', Kendrick confronts his demons with a bottle of alcohol, before washing away his sins to the backdrop of 'For Sale?'.
Watch below:
(Warning: This video contains strong language and explicit scenes that some people may find offensive.)
Meanwhile, Kendrick Lamar has been nominated 11 times for next year's Grammys – one behind Michael Jackson who earned 12 for 'Thriller' in 1984.
"I'm still soaking that all in," Lamar recently told The New York Times.
"Michael will forever be the greatest. I'm glad it was at 11.
"I would never want to even think about putting myself on the same level as Michael, simply because I haven't put in the work that he did. It couldn't be a better number."
Among Kendrick's potential awards is 'Album Of The Year' for his third studio album 'To Pimp a Butterfly'.