Kendrick Lamar Invites Compton Students To The Grammys
17 February 2016, 10:27 | Updated: 17 February 2016, 10:28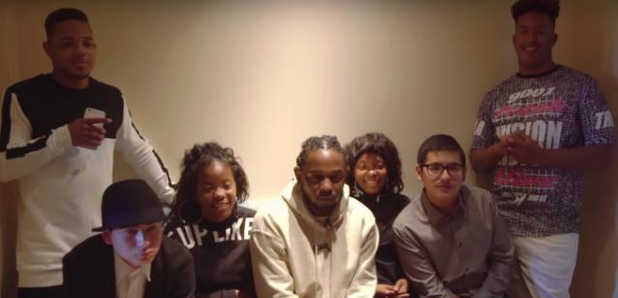 The Compton rapper invited 6 students from his old high school to the Grammys.
Six high school students from Compton were invited by Kendrick Lamar and Reebok to join him for pre show festivities plus an invite to the biggest award show, The Grammys.
"Seeing them out here, it just reminds me where you come from," said Kendrick upon meeting the students.
"I can see they got full energy, the same way I had, the motivation to wanna do something with themselves.
"In the next 10 years from now, hopefully they'll be further than where I'm at. So it's a beautiful thing."
Watch the moment the students met Kendrick below:

Meanwhile, Kendrick had a huge night at the Grammys, winning five awards and delivering a powerful performance that even received praise from The White House.
Kendrick was also recently awarded the key to the city of Compton by Major Aja Brown.