Kendrick Lamar Reveals Secret Hack That Will Change The Way You Listen To 'DAMN' Forever
25 August 2017, 11:23 | Updated: 25 August 2017, 11:27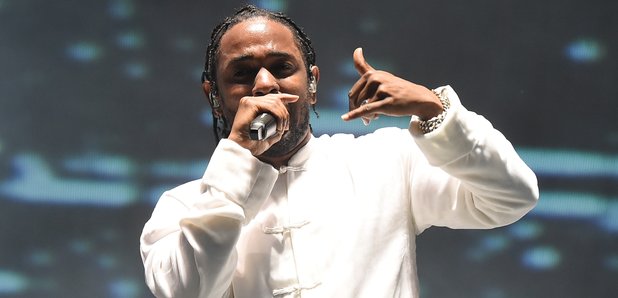 You've been missing out this entire time.
Kendrick Lamar has confirmed that his chart-topping album 'DAMN' can be listened to in a completely different way.
During an interview with MTV News, The Compton rapper revealed that the album was actually designed to be played backwards.
Lamar says that playing the tracks in reverse order offers a "better rhythm."
"I think like a week after the album came out, [fans] realized you can play the album backwards," he told the publication.
"It plays as a full story and even a better rhythm. It's one of my favorite rhythms and tempos within the album. It's something that we definitely premeditate while we're in the studio."
The rapper explained the effects of listening to 'DAMN', which achieved double-platinum status in the US last month, from back to front.
"I don't think the story necessarily changes, I think the feel changes. The initial vibe listening from the top all the way to the bottom is...this aggression and this attitude."
"You know, 'DNA,' and exposing who I really am. You listen from the back end, and it's almost the duality and the contrast of the intricate Kendrick Lamar. Both of these pieces are who I am."
Shortly after its release, a rumour began circulating of a potential companion album to 'DAMN', which was later denied by Lamar.
Meanwhile, the rapper is set to perform at the MTV VMAs this Sunday.
Lamar is nominated for a staggering eight awards and will perform alongside The Weeknd, Miley Cyrus and Lorde on August 27th.