Kendrick Lamar Has Revealed The Original Title For 'DAMN' - WATCH
30 June 2017, 10:48 | Updated: 30 June 2017, 10:49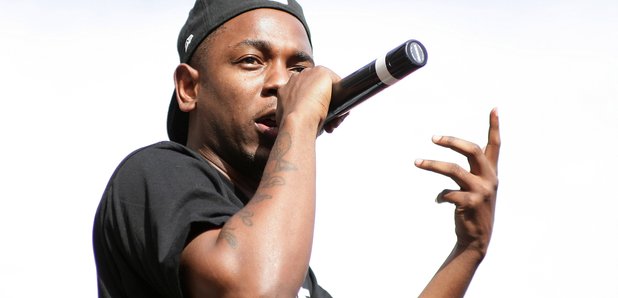 It was almost called something very different...
Kendrick Lamar has revealed the title which he originally considered for his new album.
In an interview with Real 92.3, K. Dot explained that, while 'DAMN' just felt right, he almost went with the name 'What Happens On Earth Stays On Earth'.
"There was so many ways you could put it [DAMN].
"'Damned if I do. Damned if I don't'. The loudness of the record. 'DNA', 'HUMBLE', when I think about these records, it just sounds like that."
Kendrick also ranked his albums from best to worst. 'DAMN' was top, followed by 'Good Kid, M.A.A.D. City', 'To Pimp A Butterfly' and 'Section.80' last.
He said that 'DAMN' was top because it was "a hybrid of all these projects."
Another thing Kendrick addressed was buying his sister a Toyota recently when she graduated from high school - an act that some people on social media thought wasn't good enough!
"I don't know if it was the public or the kids on the internet, 12 years old and 13, and figure she's supposed to have a Lamborghini by Kendrick Lamar. It's a trip."
You can watch the whole interview - where he also talks about working with other rappers and being the G.O.A.T. - above.