Kendrick Lamar Finally Responds To Macklemore's Grammy's Text
4 March 2014, 10:31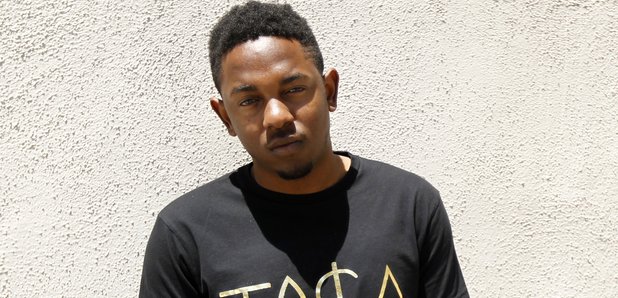 We never did see what Kendrick text back.
The shock of the Grammy's this year was Kendrick Lamar's good kid, m.A.A.d city missing out on the Best Rap Album award to Macklemore's The Heist. If you remember, even Macklemore was surprised, and the Thrift Shop singer let the world know when he posted a screen shot of the apology text he sent K Dot following his win.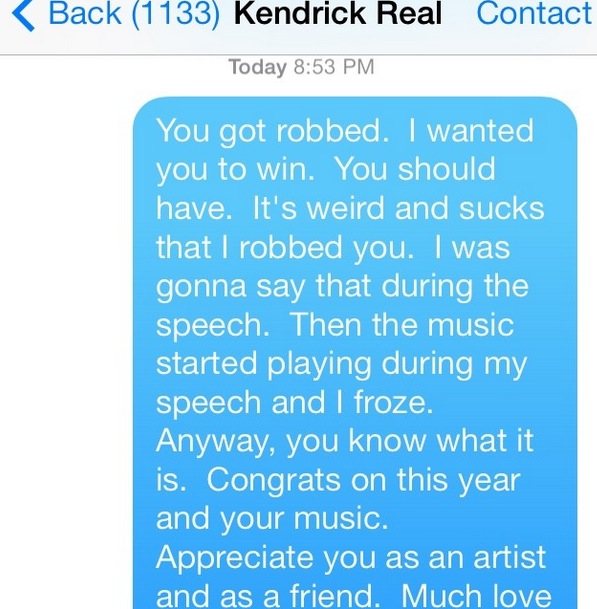 At the time, Drake let his feeling on the message known. In an interview with Rolling Stone he said:
"I was like, 'You won. Why are you posting your text message? Just chill. Take your W, and if you feel you didn't deserve it, go get better — make better music. It felt cheap. It didn't feel genuine. Why do that? Why feel guilt? You think those guys would pay homage to you if they won?"
So we knew where Macklemore stood, we knew where Drake stood and Twitter let us know where the rest of the world stood on the text. But there was no word from Kendrick.
Now, in an interview with Billboard, Kendrick was asked how he felt about it.
"That text surprised me, but Macklemore is a genuine dude," he said. "However it panned out, I wish him much success. He touched people's souls, and no one can take that away. Really, the whole Grammy moment was incredible. Not everyone gets that shot." How very gracious.
The good news is that with Lamar recently announcing a new album is on the way in September this year, next year's awards ceremony could be his chance to shine.