Kendrick Lamar Responds To Macklemore's Grammy Win: "Everything Happens For A Reason"
30 January 2014, 10:01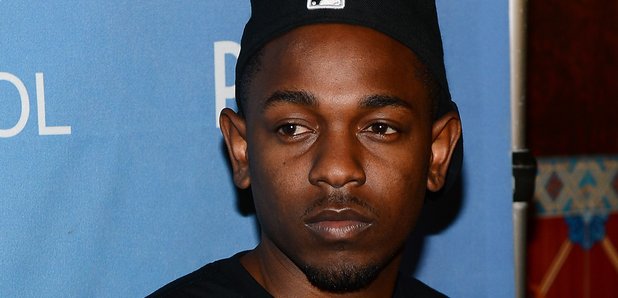 The rapper reveals how he feels about Macklemore taking home the Grammy for 'Best Rap Album'
Kendrick Lamar has spoken out on failing to take home a Grammy award for 'Best Rap Album' at Sunday night's award show.
Although it was highly anticipated that the rapper would win for his debut album 'good kid, m.A.A.d. city', 'The Heist' creators Macklemore and Ryan Lewis took home the gong instead, along with four others.
But even the winner himself was shocked at the result – and ever since he made public the post-Grammy texts he sent to Kendrick Lamar saying; 'you got robbed. I wanted you to win. You should have,' we've been pondering on what Kendrick might have replied.
In a recent interview, we've been given an idea.
"It's well-deserved. He did what he did, man," Lamar told XXL magazine. "He went out there and hustled and grinded. Everything happens for a reason. The universe comes back around. That's how it go."
When asked if he thought that the Grammys undervalued hip-hop, Lamar said he believes there should be more hip-hop artists on stage during the award show.
"We part of the world. We part of the movement. So I think any awards, including the Grammys, should always push for more hip-hop because it's music as a whole, it's not just splitting different regions. Everything moves as far as sound and vibrations, and that's how it goes. And we are a part of that."