Kendrick Lamar Joins Prince And Performs New Verse During Surprise Performance
1 October 2014, 17:19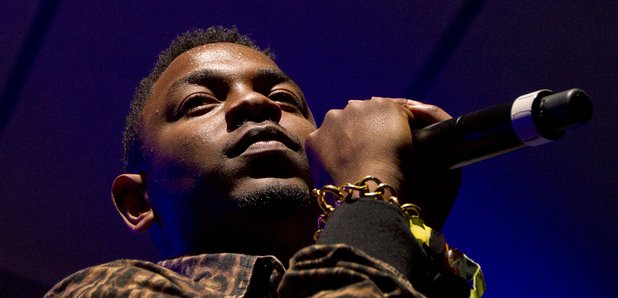 This is amazing.
Kendrick Lamar made a surprise appearance at Prince's album listening show last night (30th September), performing a new verse for the crowd.
The event, which took place at Paisley Park Studio in Minneapolis, US was held to celebrate the released of Prince's two new albums 'Art Official Age' and '3RDEYEGIRL's PLECTRUMELECTRUM,' and towards the end of the very first song K. Dot emerged to join Prince on stage.
The 'i' rapper performed what appears to be a new verse, rapping; "Look in my eyes / Tell me you want me / Tell me you see me / I know you haunt me / I know you love me."
The surprise follows a snippet of a new Kendrick Lamar track titled 'I'm Da Man' that Ab-Soul previewed on his SoundCloud page.