Apparently Kendrick Lamar's New Single 'King Kuntra' Is So Good It Deserves An Academy Award
30 October 2014, 11:30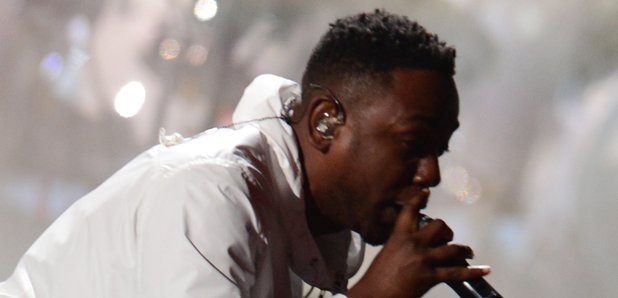 Straight from the mouth of a man that's heard it.
While the world is still waiting for Kendrick Lamar's 'i' follow-up single, one man, Scott Vener, reports to have heard it with his own ears and to say he was impressed would be an understatement.
Verner, who works as a Music Supervisor for HBO, has tweeted about hanging in the studio with Pharrell and Kendrick Lamar, who played him his new single rumoured to be called 'King Kunta.'
"This song took me all the way back to 90s hip hop" Verner tweeted, "This dude doesn't want a Grammy he's making movies. This sh*t should get an academy award."
See Scott Verner's breakdown of the experience below.
This weekend I went to visit Pharrell in the studio and got to hear @kendricklamar new music...

— scott vener (@brokemogul) October 30, 2014
I'm sitting here trying to think of ways to explain it with words. It just made me feel so much. It took me back to a i loved so much about

— scott vener (@brokemogul) October 30, 2014
took me back to a place that i loved so much about hip hop.

— scott vener (@brokemogul) October 30, 2014
Literally was watching Kendrick perform his song in front of us and as my girlfriend said. It gave her chills.

— scott vener (@brokemogul) October 30, 2014
During the song, Pharrells engineer whispered to me "Dre had to produce this. This has to be Dre"

— scott vener (@brokemogul) October 30, 2014
It had these dusty drums with an updated sound

— scott vener (@brokemogul) October 30, 2014
hard hitting bass lines

— scott vener (@brokemogul) October 30, 2014
It felt like the song took a different turn every 4 bars

— scott vener (@brokemogul) October 30, 2014
He had a similar flow to James Brown in "Payback" talking like a conversation and rapping hard as hell

— scott vener (@brokemogul) October 30, 2014
After @Pharrell heard it. The first thing he said "that song is so unapologetically black and AMAZING" #KingKunta

— scott vener (@brokemogul) October 30, 2014