You Have To Hear This Mash-Up Of Kendrick Lamar's 'King Kunta' And The Seinfeild Theme Tune
24 March 2015, 11:49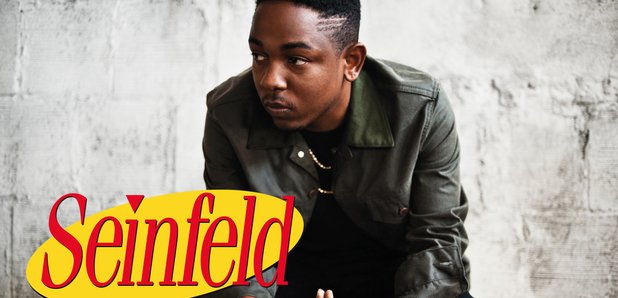 This is so good it's borderline weird.
Now that Kendrick Lamar's debut album 'To Pimp A Butterfly' has been out for over a week, everyone has had time to familiarise themselves with all 16 songs.
As a result, SoundCloud user Jack Dudley has noticed a remarkable similarity between the beat on Kendrick's jazzy 'King Kunta' and the theme tune from popular 90s American TV sitcom 'Seinfeld.'
So what did he do? Mashed them together, of course.
Hear Dudley's mash-up of 'To Pimp a Seinfeld' below:
And if you're not too familiar with it, you can hear the original 'Seinfeld' theme tune here:
Kendrick dropped his third studio album 'To Pimp A Butterly' last week, one week ahead of its official release. Ever since, people on Twitter have been comparing everything about it to Drake's recent mixtape 'If You're Reading This It's Too Late.'