People Are Confused After Lindsay Lohan Tried To Slide Into Kendrick Lamar's Twitter DMs
10 November 2017, 12:16 | Updated: 10 November 2017, 12:18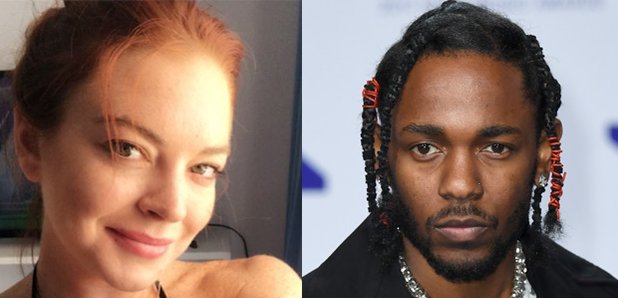 What is happening here?
Lindsay Lohan has surprised fans by attempting to slide into Kendrick Lamar's Twitter DMs.
The troubled Hollywood actress made the bizarre request for Kendrick to direct message her on 8th November.
"DM me," she wrote to his official Twitter account.
@kendricklamar DM me

— Lindsay Lohan (@lindsaylohan) 8 November 2017
Following the strange tweet fans have expressed their surprise, concern and general confusion about Lindsay Lohan's intentions.
Some fans are concerned about Kendrick Lamar's safety.
PROTECT KENDRICK AT ALL COSTS

— The Turkey Favorite (@BaconClout) 9 November 2017
You leave him alone! I️ had hope for you, until you started defending Weinstein.

Protect Kendrick at all costs!!!

— Philistine Ayad (@Cre8tvlyLicnsd) 10 November 2017
PROTECT KENDRICK LAMAR

— Tavo (@TavianRoundtree) 9 November 2017
While other fans are desperately trying to seek answers.
8 November 2017
9 November 2017
Kendrick: pic.twitter.com/Lm9EpytuE0

— Kenny (@kennymccornmilk) 8 November 2017
9 November 2017
8 November 2017
pause pic.twitter.com/zGqfgS5WCO

— P(R)ETTYRICAN (@jeydonbby) 9 November 2017
Meanwhile, Kendrick Lamar is set to kick off the UK leg of his highly-anticipated DAMN. Tour on 9th February at Birmingham's Genting Arena, before heading to Manchester, London and Glasgow.