Kendrick Lamar Gave A Life Changing Gift To A Fan
18 July 2017, 10:25 | Updated: 18 July 2017, 10:27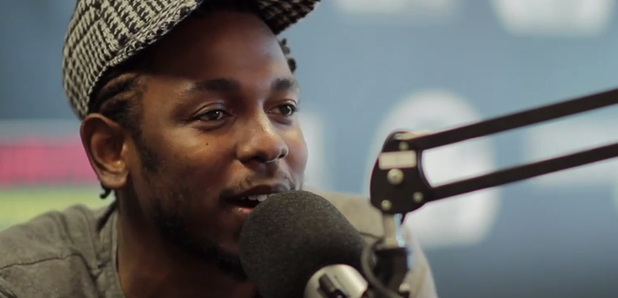 Lamar did something incredible after one of his shows for a fan who's confined to a wheelchair.
Jennifer Phillips is a huge Kendrick and Top Dog fan, having been to eight of his shows.
She is also a quadriplegic, and following a car accident in 2007 has relied on a wheelchair to get around.
Phillips had been trying to raise money to buy a specially adapted van to make it easier to get around. On Friday Kendrick made that happen.
Phillip's friend caught the moment when K Dot told Phillips he was going to sort her transport for her and gave her a signed shirt saying how she was an inspiration to him.
The autograph pic.twitter.com/xW48D9RwBL

— Jenn (@msj3nn) July 17, 2017
She later went on Instagram to give thanks to Kendrick:
"If you know me or even just look in my Instagram profile for two minutes then you know I am a huge Kendrick Lamar and TDE fan/supporter for YEARS. I've been to every show Kendrick has had in Dallas including the first one that even he forgot about lol and one in Austin. That's 8 shows and not including the other TDE artists shows. I was a big fan of music and concerts before my injury but I never supported and loved a label like theirs before. Of course they have great music but they are also great people. None of them have ever treated me like a stranger or a charity case lol. I didn't meet them because I'm in a wheelchair. I just know great people (shout out to @bluethegreat for the initial in person introduction to Dot & Q). I never supported them for any benefits like this lol. Their music and shows were enough for me. But this is amazing and I thank you from the bottom of my heart. I love you all and always will. Thank God for you Kendrick and I will continue to pray for you. And like I said, next time I'm driving myself to your show lol. Thanks to the whole team! #tde"

An amazing thing to do.