Kendrick Lamar Receives The Key To Compton, Gives Inspirational Speech
15 February 2016, 11:50 | Updated: 15 February 2016, 13:51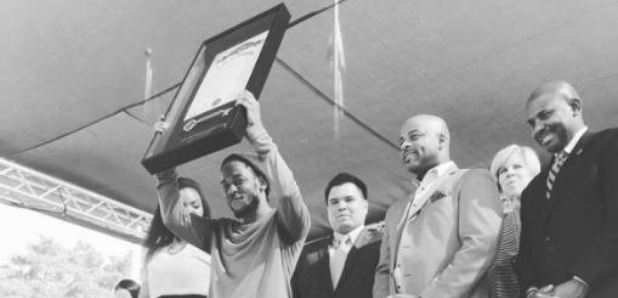 The rapper has been honoured with the keys to his hometown.
Kendrick Lamar has received the keys to the city of Compton.
The news was announced back in January however the 'Alright' rapper was honoured with the award over the weekend by Mayor Aja Brown.
"Where we from, it means strength, period, point blank," said Kendrick in an inspiring acceptance speech.
Watch the full speech below:

Kendrick has always been very vocal about the city that he's from and based his album 'good kid m.A.A.d city' about growing up in Compton.
Meanwhile, Drake also received the key to Toronto over the same weekend.
The rapper was handed the official key to the 6 by Mayor John Tory.