Kendrick Lamar Invites Fan On Stage To Perform 'm.A.A.d City', Fan Slays It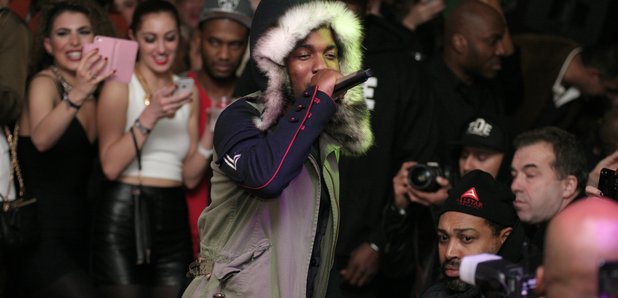 Kendrick invited fans to join him on stage.
While performing at a show in Columbus, Kendrick Lamar invited one lucky fan to the stage to perform 'm.A.A.d City' from his debut album 'Good Kid m.A.A.d City'.
Taking his opportunity with both hands, the fan slayed his performance alongside Kendrick with an energetic rendition of the song.
Watch the footage below:
The rapper also invited another lucky fan on stage to freestyle for him.
The Wo @kendricklamar is aiming for GOAT status with this! Let a fan spit his rap just for loves sake #Salute pic.twitter.com/t0HIORL2FC

— Negus Jonesy (@kxngjonesy) October 25, 2015
Kendrick Lamar will begin his new annual 'Kunta Groove Sessions' tour on 27th October.