Watch Kendrick Lamar Interview Dr Dre And N.W.A About Legacy, Compton And The Music
14 August 2015, 09:42 | Updated: 14 August 2015, 10:03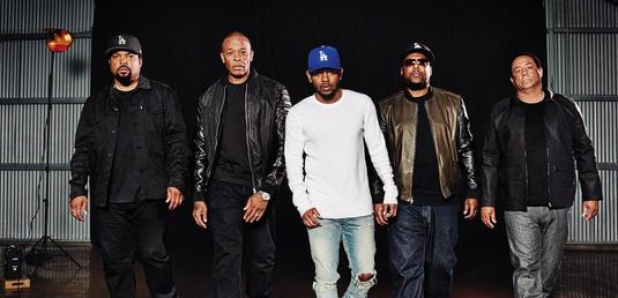 The Compton-born rappers sit down for an in-depth interview.
Kendrick Lamar has sat down for an in depth interview with the four living members of N.W.A, Dr Dre, Ice Cube, DJ Yella and MC Ren ahead of the release of their highly anticipated biopic 'Straight Outta Compton.'
"Ain't nobody else we'd rather have do this interview," Ice Cube told K.Dot, a fellow Compton native, in the Billboard interview.
Surprisingly, when Dre asked Kendrick whether he had seen the film yet, Kendrick's answer was no.
"Not yet," he said. "Didn't want to go to a preview and see it in a privileged setting. Would rather wait for it to come to the neighborhood and see it with everyone else. That way it'll mean the most to me."
Watch Kendrick Lamar and N.W.A discuss who they're listening to, what they love and hate about the industry and of course, Compton, in the interview above.