See How Kendrick Lamar's First Pitch Compares To 50 Cent's
28 April 2015, 12:56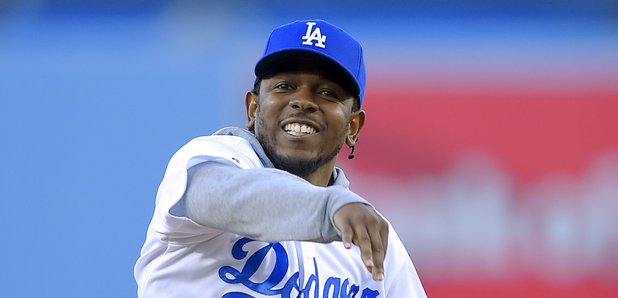 Realistically, could it be any worse?
It's like a right of passage in rap - throwing your first pitch - but for most artists the moment seems to never go to plan.
Trey Songz failed to impress when it was his chance to shine and 50 Cent's first pitch is legendary for being the most awkward moment in the history of baseball.
This week it was Kendrick Lamar's turn in the spotlight as the 'King Kunta' rapper threw the first pitch during a game that saw the LA Dodgers go up against the San Francisco Giants.
See K. Dot throw the first pitch below:
Thankfully for Kendrick he can say he put 50 Cent to shame. Let's remind ourselves of the tragic moment one more time.