Kendrick Lamar Fans Are Furious For This Reason After His Tickets Went On Sale Today
6 October 2017, 11:48 | Updated: 6 October 2017, 11:52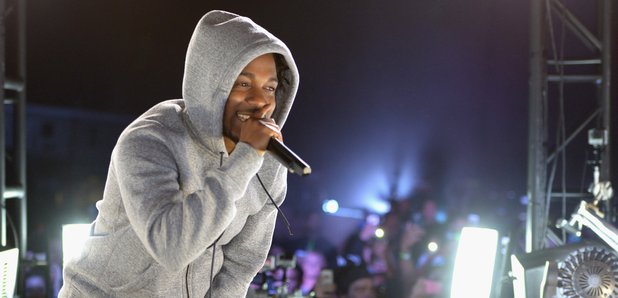 "HOW MUCH? Not very humble is it mate."
Kendrick Lamar fans are not happy after tickets for the UK leg of 'The DAMN Tour' went on sale this morning.
Many fans were left disappointed after tickets seemingly sold out within seconds, with many claiming that standing tickets had sold out before the 9AM release.
Users also complained that ticket touting was to blame after standing tickets soon began appearing on secondary ticketing websites with a significantly higher price tag.
Honestly would have a better chance bumping into Kendrick Lamar and asking him for tickets than getting tickets for him on Ticketmaster

— Darragh Murphy (@Doruhty) 4 October 2017
Ticketmaster is an absolute joke. Kendrick Lamar tickets go on sale at 9am, sold out by 9am. Are you serious

— Mr Lükas (@MrAaronT) 6 October 2017
Was on ticketmaster at 8.59 when the Kendrick Lamar tickets came out and apparently there was no standing tickets left pic.twitter.com/62vhBfzAWF

— India Dhami (@IndiaDhami) 6 October 2017
Kendrick Lamar tickets sold out in less than 5 minutes don't touch me don't fuckin look at me

— aunty fah (@crybbygeek) 6 October 2017
Kendrick Lamar sold out in minutes, and Seatwave is flooded with tickets for 3x the prices. I want you to know you're a leech, reseller.

— Terence (@lowfatevil) 6 October 2017
@kendricklamar @LiveNation DO SOMETHING ABOUT TOUTS !!!!!!! 9:01AM all tickets sold out for UK but hundreds already on reselling sites !!!!!

— Will (@TheWillJones) 6 October 2017
Others targeted 'fake fans' of Kendrick for the outselling of tickets.
u know these kids that bought kendrick lamar tickets have only listened to humble on the radio twice, i'm pissed off..

— olly (@olly_jac) 6 October 2017
knowing loads of school kids who only know HUMBLE. got tickets to Kendrick Lamar and i didn't get any is so fucking annoying

— Niamh Purcell (@niamhpurcell) 6 October 2017
I could nearly bet that people who got the Kendrick Lamar tickets about 90% have only listened to one song! Raging

— codiann lol (@Codiannperse190) 6 October 2017
Earlier in the week, many fans took to social media to express their disappointment with the price of tickets themselves.
A ticket in the Gold Circle Standing area would set you back £241.75 per ticket, with the cheapest standing ticket starting at £70.00.
"Kendrick Lamar tickets are £115 each ahahaha what a joker x sit down be humble" wrote one user.
kendrick lamar tickets are £80? not very humble that is it

— crystal methodist (@harrisbo) 4 October 2017
Just seen the price for Kendrick Lamar tickets n about fainted

— Shannon Henderson (@shannonh892) 3 October 2017
Was all geared up to get Kendrick Lamar tickets then I saw the price and my overdraft laughed in my face

— Lauren Quigley (@laurenlquigley) 6 October 2017
Kendrick's kicks off the tour in Dublin on 7th February 2018 before performing another five dates across the month, including two nights at London's O2 Arena.