Kendrick Lamar Is Engaged To Long-Term Girlfriend Whitney Alford
3 April 2015, 23:08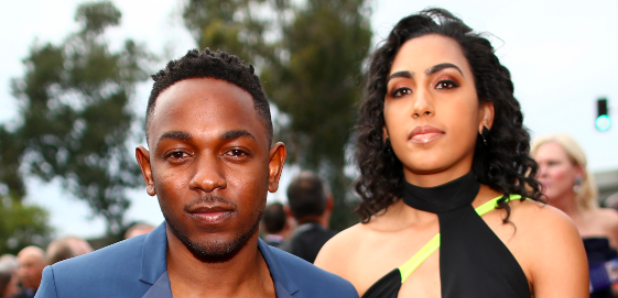 Congratulations!
Kendrick Lamar has confirmed that he is engaged to his long term girlfriend Whitney Alford.
The 'King Kunta' rapper broke the news that he's due to wed Whitney Alford, who he has been going out with since his school days, during an interview on Power 105.1's 'The Breakfast Club.'
When asked whether he's put a ring on it, K. Dot replied; "Yeah, definitely. I'm loyal to the soil."
"At the end of the day, you want to always have real people around you, period," he said. "Everybody that's been around me, they been around me since day one, and I can't change that. I always show respect when respect has been given. People that been by your side, you're supposed to honour that."
The couple, who have been seeing each other for 10 years, first met at Compton's Centennial High School, the same school Dr Dre went to some years earlier.
Congratulation Kendrick!