Kendrick Lamar 'DAMN.' London Pop-Up Shop: Location And Opening Times
20 February 2018, 11:26 | Updated: 20 February 2018, 11:49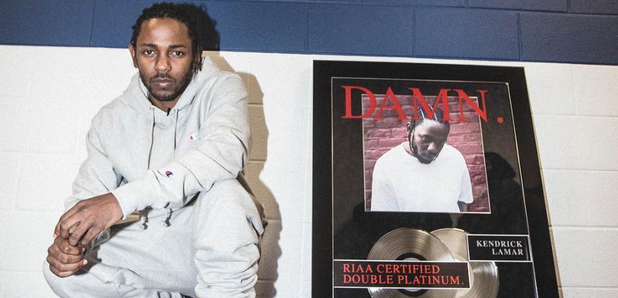 Everything you need to know about Kendrick Lamar's new London pop-up shop.
Kendrick Lamar has opened a special 'DAMN.' pop-up shop today in London (20th February).
The 'HUMBLE' rapper will sell merchandise linked to his latest album 'DAMN.' at London's flagship Selfridges store on Oxford Street.
Kendrick merchandise includes hoodies, jumpers and hats which can be found here.
#THEDAMNPOPUP TUES 02/20 - LONDON, UK | SELFRIDGES & CO.| 400 OXFORD ST.,
MARLYLEBONE, LONDON, W1A 1AB U.K. pic.twitter.com/DKl64uyOr5

— Kendrick Lamar (@kendricklamar) 19 February 2018
Where is the location of Kendrick Lamar's 'DAMN.' pop-up?
Kendrick Lamar's only UK 'DAMN.' pop-shop will be at the following address:
Selfridges & Co
400 Oxford Street
London, England
W1A 1AB
What are the opening times for Kendrick Lamar's 'DAMN.' pop-up?
According to Kendrick Lamar the shop will be open between 9.30am and 21.00pm.
Meanwhile, Kendrick Lamar recently released the soundtrack for new movie 'Black Panther' alongside his record label TDE.
The album, which currently tops the Billboard 200 chart in the US, features artists including The Weeknd, Travis Scott, Future, SZA and more.