Kendrick Lamar: "I Can't Call Myself The Best Rapper If I Have A Ghostwriter"
10 August 2017, 11:38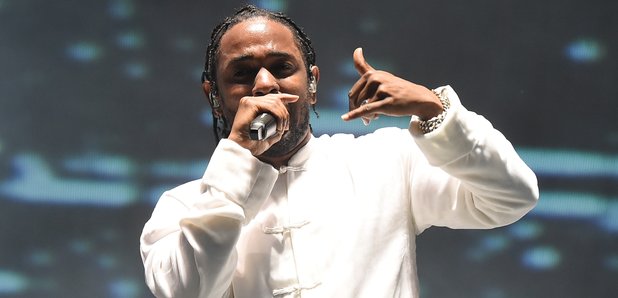 Kendrick sat down with the magazine for a rare exclusive.
Kendrick Lamar has taken subtle shots at rappers who use ghostwriters during a new interview with Rolling Stone.
The 'HUMBLE' rapper, who is the cover star of the August 2017 issue, opened up about the controversial topic.
"It depends on what arena you're putting yourself in," he said.
"I called myself the best rapper. I cannot call myself the best rapper if I have a ghostwriter. If you're saying you're a different type of artist and you don't really care about the art form of being the best rapper, then so be it. Make great music. But the title, it won't be there."
Some fans think that Kendrick may be referring to Drake, after Meek Mill revealed that the Canadian used a ghostwriter back in 2015.
Interestingly, the Compton rapper was also asked to define a "wack artist".
"A wack artist uses other people's music for their approval," said Kendrick.
"We're talking about someone that is scared to make their own voice, chases somebody else's success and their thing, but runs away from their own thing. That's what keeps the game watered-down. Everybody's not going to be able to be a Kendrick Lamar."
"I'm not telling you to rap like me," he continued. "Be you. Simple as that. I watch a lot of good artists go down like that because you're so focused on what numbers this guy has done, and it dampers your own creativity.
"Which ultimately dampers the listener, because at the end of the day, it's not for us. It's for the person driving to their 9-to-5 that don't feel like they wanna go to work that morning."
During the lengthy interview, Kendrick also spoke on a number of other topics including Beyonce, JAY-Z, Donald Trump and more.
Check out the other highlights below:
On Beyonce: "She's a perfectionist. Think about the BET performance. She was very particular – the lighting, the camera blocking, the transition from the music to the dancing. It was confirmation of something I already knew."
On JAY-Z: "That was my guy. Still is. I'm still a fan. That was just a page I took out of his book, to be able to carry a lyric through conversation and make it feel like I'm sitting right here talking to you."
On Donald Trump: "It's like beating a dead horse. We already know what it is. Are we gonna keep talking about it or are we gonna take action? You just get to a point where you're tired of talking about it. It weighs you down and it drains your energy when you're speaking about something or someone that's completely ridiculous. So, on and off the album, I took it upon myself to take action in my own community.
"On the record, I made an action to not speak about what's going on in the world or the places they put us in. Speak on self; reflection of self first. That's where the initial change will start from."