Watch Behind-The-Scenes Footage Of Kendrick Lamar Shooting The 'King Kunta' Video
27 March 2015, 11:08
See a preview of the new 'To Pimp A Butterfly' music video.
Behind-the-scenes footage has emerged of Kendrick Lamar shooting the video for his new song 'King Kunta.'
The rapper headed to his hometown of Compton to shoot the video for the track, which features on his newly released album 'To Pimp A Butterfly,' choosing the shopping centre Compton Swap Meet for the location.
Video clips filmed at the scene show K. Dot stood on the top of the building while fans watched on from below. Wearing a varsity jacket and white Reebok trainers, he later performed the song in a car park surrounded by people.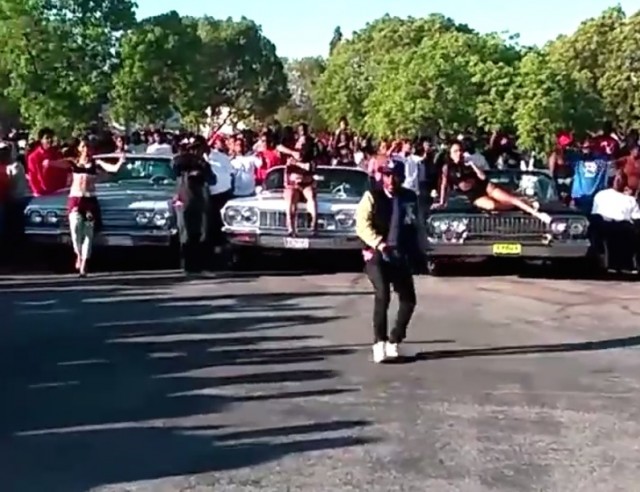 Earlier this week Kendrick Lamar teamed up with Reebok to put on a surprise concert in LA. He performed on an 18-wheeler moving truck as fans followed him through the streets of Hollywood.
Catch footage of K. Dot on the shoot above.