See Behind-The-Scenes Footage Of Kendrick Lamar's 'Alright' Video Shoot
24 May 2015, 18:11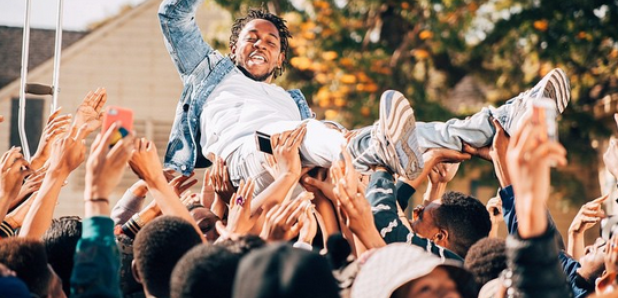 K. Dot's been shooting the latest 'To Pimp A Butterfly' video.
Following the unveiling of the official video for 'King Kunta,' Kendrick Lamar has been shooting the music video for 'To Pimp A Butterfly' album track 'Alright.'
K. Dot was spotted out in Oakland, California where he wore denim on denim and performed the track, surrounded by crowds.
Watch footage of Kendrick Lamar in action below.
This week Kendrick Lamar's been busy collaborating in the pop world. Not only did he contribute two guest verses on Taylor Swift's 'Bad Blood' and star in the music video, but a track he recorded with Lady Gaga leaked online.