Someone Made A Kendrick Lamar And Taylor Swift Mash Up Called 'Backseat Shake Off'
11 November 2014, 10:09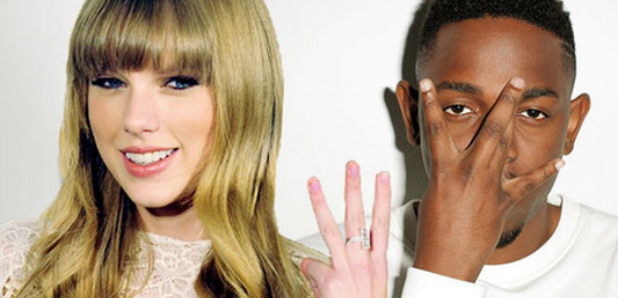 And it is amazing!
Kendrick Lamar and Taylor Swift have been showing each other a lot of love lately, but while a collaboration seems unlikely, a SoundCloud user has provided the next best thing.
'Backseat Shake Off' hears 'Backseat Freestyle' and 'Shake It Off' come together for an epic mash up.
Listen to The Hood Internet's - 'Backseat Shake Off' below:
(Warning: This song contains strong language that some people may find offensive.)
The Taylor-Kendrick obsession began when Taylor Swift celebrated her '1989' album's success by singing along to K Dot's 'Backseat Freestyle' in an Instagram video.
It wasn't long before Kendrick responded by doing a rendition of 'Shake It Off' admitting "I love that song."
Thank you internet.