Watch Kendrick Lamar Debut A New Song During Live TV Performance
17 December 2014, 09:54 | Updated: 17 December 2014, 10:11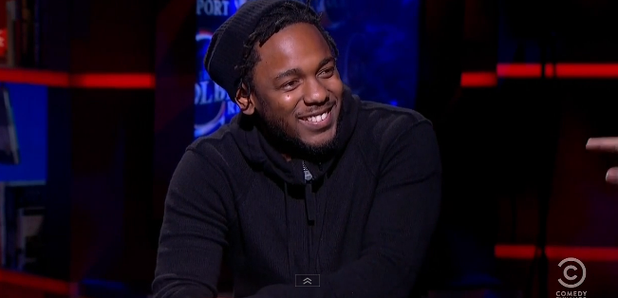 Plus Kendrick talks being a writer, not a rapper.
Kendrick Lamar debuted a new song, never heard before, last night (Tuesday 16th December) during a live performance on US TV.
The Compton rapper appeared on the show 'Colbert Report' during its last week running, as its last music guest and decided to use the occasion for something special.
Before he performed, Kendrick spoke about thinking of himself as a writer rather than a rapper. "I pride myself on that" he said. "It's more storytelling than actually rhyming words together."
Wearing his hair in dreadlocks, Kendrick sung the untitled song with help from Bilal, Thundercat, Anna Wise and Terrace Martin.
"What the black man say?/ Tell 'em we don't die, we don't die, we multiply" Kendrick raps over the saxophone.
Watch the full interview and performance above (the performance begins at the four-minute mark).