J. Cole And Kendrick Lamar Remix 'Alright' And 'A Tale Of 2 Citiez'
28 November 2015, 10:02 | Updated: 28 November 2015, 10:29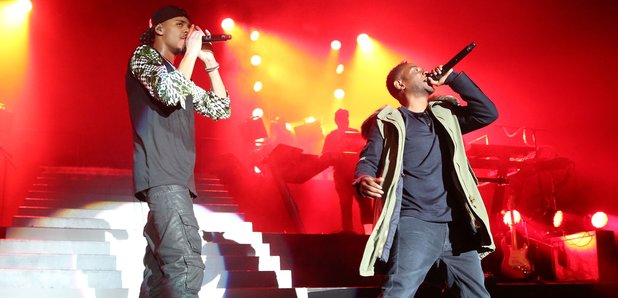 Are K. Dot and Cole working on a joint project?
J. Cole and Kendrick Lamar have remixed each other's songs as a gift for their fans on Black Friday.
The two rappers have been teasing a collaborative project for years and gave fans hope as Kendrick remixed J. Cole's 'A Tale Of 2 Citiez' from '2014 Forest Hills Drive' and Cole unleashed some fresh lyrics over K. Dot's 'Alright' from 'To Pimp A Butterfly'.
Listen to both songs below:
Although the pair did not confirm any news of a full project, Cole did tease something to come.
"But this February bet s**t gets scary, when I f**k around and drop [bleep]," he raps.
Meanwhile, Kendrick Lamar recently dropped a video for his 'To Pimp A Butterfly' song 'These Walls', which features the rapper 'hitting the quan'.